CoşkunözEducation Foundation
Our founder M. Kemal Coşkunöz, known in the industry as "Teacher Kemal" owing to his background as a technical teacher, made many innovations in the industry, and always believed that every individual has a responsibility in solving social problems. He founded the Bursa Coşkunöz Education Foundation in 1988 to address the shortcomings of vocational education - which he saw as one of Turkey's biggest problems, to meet the need for skilled technical workers in the automotive industry and to equip unemployed young people with the necessary skills to obtain jobs. The Coşkunöz Education Foundation, which was one of the first social responsibility projects developed in Turkey, continues to support vocational education by building on the solid foundations laid by him, in a way that he always dreamed of.

The Bursa Coşkunöz Education Foundation, a "Public Benefit Foundation", is funded by Coşkunöz Holding companies and spends 80% of its total income on technical training. Every year, the Foundation offers, with its cadre of trainers and educators, 18 months of theoretical and practical training as part of its vocational training program for high school graduates who have not had the opportunity to get further education and graduates these young individuals as qualified personnel. Under a protocol agreed upon with the Turkish Ministry of National Education (MEB), those who successfully complete the training course are awarded a Vocational Baccalaureate by MEB. At the same time, our foundation offers in-service training for public school technical teachers from different parts of Turkey.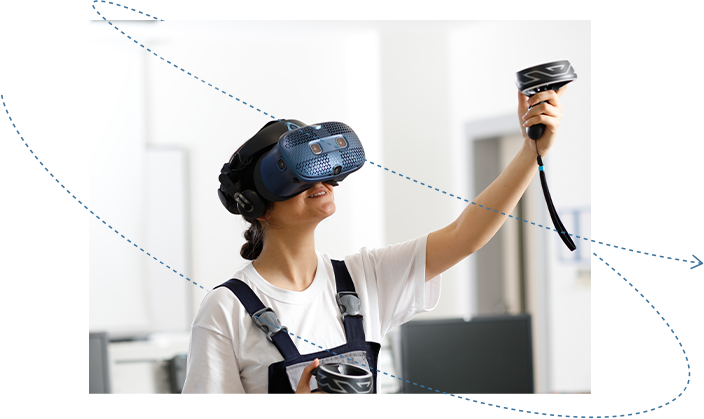 Bu İşteBilim Var
Since 2016, we have been running the "Bu İşte Bilim Var" (There is science behind it) educational campaign to get children to love science with fun activities, help them acquire scientific and creative thinking skills through experiments, and in the long term, raise a generation with research skills that can develop creative ideas.
UN Women's Empowerment
Principles (WEPs)
We see women's empowerment and gender equality in all areas of life as one of the most important conditions for social development. In this context, we are proud to be a signatory of the UN Women's Empowerment Principles (WEPs).